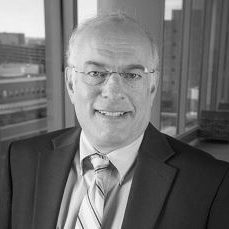 Prof. Isaac Teitelbaum, MD
Medical Advisor
About
Medical Director of the Home Dialysis Program at University of Colorado Hospital, Aurora, Colorado, USA with more than 30 years' experience in caring for patients on peritoneal dialysis. Former president of the International Society for Peritoneal Dialysis.
Additional Background & Publications
Dr. Teitelbaum is Professor of Internal Medicine/Nephrology and an active clinical nephrologist for over 30 years. He is also Medical Director of the Acute Dialysis Unit at the University of Colorado Hospital.
Dr. Teitelbaum serves as a consultant to the industry and has actively participated in numerous clinical trials and educational workshops. He has published or co-authored over 90 articles as well as book chapters and serves as a reviewer for numerous journals.
Selected Publications:
Shen JI, Schreiber MJ, Zhao J, Robinson BM, Pisoni RL, Mehrotra R, Oliver MJ, Tomo T, Tungsanga K, Teitelbaum I, Ghaffari A, Lambie M, Perl J. Attitudes toward Peritoneal Dialysis among Peritoneal Dialysis and Hemodialysis Medical Directors: Are We Preaching to the Right Choir? Clin J Am Soc Nephrol. 2019 Jul 05; 14(7):1067-1070. PMID: 31278114.

Ambruso SL, Teitelbaum I. Prevention of Peritoneal Dialysis Drop-Out. Adv Perit Dial. 2018 Nov; 34(2018):19-23. PMID: 30480532.

Teitelbaum I. Crafting the Prescription for Patients Starting Peritoneal Dialysis. Clin J Am Soc Nephrol. 2018 03 07; 13(3):483-485. PMID: 29382652.

Perl J, Dember LM, Bargman JM, Browne T, Charytan DM, Flythe JE, Hickson LJ, Hung AM, Jadoul M, Lee TC, Meyer KB, Moradi H, Shafi T, Teitelbaum I, Wong LP, Chan CT. The Use of a Multidimensional Measure of Dialysis Adequacy-Moving beyond Small Solute Kinetics. Clin J Am Soc Nephrol. 2017 May 08; 12(5):839-847. PMID: 28314806.