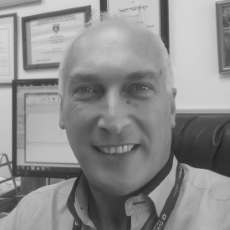 Daniel Kushnir, MD
Medical Advisor
About
Specialist in Nephrology and Internal Medicine with more than 20 years' experience, in the nephrology field.Dr. Kushnir serves as Head of Dialysis Unit at "Carmel Medical Center" in Haifa, Israel.
Additional Background & Publications
Licensed in both Chile and Israel, Dr. Kushnir is a prominent researcher, teacher and practitioner in the field of nephrology, with an emphasis on Dialysis. Dr. Kushnir has served as senior nephrologist and dialysis expert for most of his medical career, and has given numerous talks about the subject.  Dr. Kushnir is also head of the Peritoneal Dialysis Committee in Israel and a member of the International Society of Nephrology.
Selected Publications:
T. Tanasiychuk, DA. Kushnir, A. Antebi, V. Frajewicki. Paradoxically normal location of peritoneal dialysis catheter. Kidney Int 2019;95:470

Tanasiychuk T, Selgas R, Kushnir d, Abed Elhalim M, Amtebi A, Del Peso G, Bajo MA, Frajewicki V. The ideal position of the peritoneal dialysis catheter is not always ideal. Int Urol Nephrol. 2019 Jul 1. doi: 10.1007/s11255-019-02177-3.