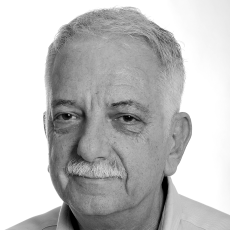 Prof. Avry Chagnac, MD
Medical Advisor
About
Specialist in Nephrology and Internal Medicine. Extensive clinical and research experience in the field of Nephrology in general, and in Peritoneal Dialysis in particular. Head of the Institute of Nephrology, Rabin Medical Center (Beilinson & Hasharon hospitals), Petah Tikva, Israel.
Additional Background & Publications
Prof. Chagnac has authored and co-authored several national and international publications and is also working as a reviewer for reputed professional journals. Prof. Avry Chagnac has an active association with different societies and academies around the world. He has made his mark in the scientific community with contributions and wide recognition from honorable experts around the world. Prof. Chagnac received several awards for his contributions to the scientific community.
Prof. Avry Chagnac's major research interest involves Nephrology and Medical Sciences.
Selected Publications:
Lichtenberg S, Rahamimov R, Green H, Fox BD, Mor E, Gafter U, Chagnac A,Rozen-Zvi B. "The incidence of post-transplant cancer among kidney transplant recipients is associated with the level of tacrolimus exposure during the first year after transplantation." Eur J Clin Pharmacol. 2017 Mar 24. doi: 10.1007/s00228-017-2234-2. [Epub ahead of print] PubMed PMID: 28342067.

Zingerman B, Korzets A, Ori Y, Herman-Edelstein M, Rozen-Zvi B, Gafter U, Chagnac A. The very old on hemodialysis – 8 years' experience in a single unit. Blood Purif 37:12-17, 2014

Chagnac A, Herman M, Zingerman B, Erman A, Rozen-Zvi B, Hirsh J, Gafter U. Obesity-induced glomerular hyperfiltration: its involvement in the pathogenesis of tubular sodium reabsorption. Nephrol Dial Transplant. 2008 Dec;23(12):3946-52.