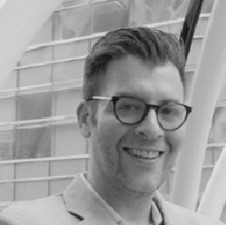 Jeffrey Perl, MD, SM FRCP
Medical Advisor
About
Dr. Jeffrey Perl graduated from the Faculty of Medicine, University of Toronto and completed his post-graduate training at The University of Toronto in both Internal Medicine and Nephrology and received a Masters of Science in Clinical Epidemiology from The Harvard School of Public Health. Currently, Jeffrey Perl is a staff nephrologist at, St Michael's Hospital in Toronto and Associate Professor of Medicine at the University of Toronto.
Additional Background & Publications
In 2016 he was awarded The John Maher Young Investigator Award by the International Society of Peritoneal Dialysis. His primary research interests
and clinical practice focuses on improving the survival and quality of life for patients on home dialysis. Dr. Perl is a primary investigator in The Peritoneal Dialysis Outcomes and Practice Patterns Study (PDOPPS).
Selected Publications:
Trinh, E, Hanley, JA, Nadeau-Fredette, AC, Perl, J, Chan, CT. A comparison of technique survival in Canadian peritoneal dialysis and home hemodialysis patients. Nephrol. Dial. Transplant. 2019; :. doi: 10.1093/ndt/gfz075. PubMed PMID:31329952 .

Vinson, AJ, Perl, J, Tennankore, KK. Survival Comparisons of Home Dialysis Versus In-Center Hemodialysis: A Narrative Review. Can J Kidney Health Dis. 2019;6 :2054358119861941. doi: 10.1177/2054358119861941. PubMed PMID:31321065 PubMed Central PMC6628511.

Shen, JI, Erickson, KF, Chen, L, Vangala, S, Leng, L, Shah, A et al.. Expanded Prospective Payment System and Use of and Outcomes with Home Dialysis by Race and Ethnicity in the United States. Clin J Am Soc Nephrol. 2019; :. doi: 10.2215/CJN.00290119. PubMed PMID:31320318 .

Shen, JI, Schreiber, MJ, Zhao, J, Robinson, BM, Pisoni, RL, Mehrotra, R et al.. Attitudes toward Peritoneal Dialysis among Peritoneal Dialysis and Hemodialysis Medical Directors: Are We Preaching to the Right Choir?. Clin J Am Soc Nephrol. 2019;14 (7):1067-1070. doi: 10.2215/CJN.01320119. PubMed PMID:31278114 PubMed Central PMC6625627.