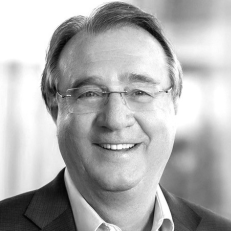 Caroll H. Neubauer
Chairman of the Board
About
Mr. Neubauer has a distinguished career spanning over more than three decades in the healthcare industry, where he advanced meaningful change and innovation, serving as Chairman, CEO, Director and as Executive Advisor in various organizations.
Additional Background
Mr. Neubauer is currently an Executive Advisor to Water Street Healthcare Partners LLP in Chicago. He joined this firm after over 30 years with B Braun SE, including serving for 29 years on the Global Management Board of the B. Braun Group of companies. From 1996 through 2020 Mr. Neubauer was also Chairman and CEO of the B. Braun North American organizations, where he led its transformation into an industry leader. Mr. Neubauer served on the Board of Directors of the Advanced Medical Technology Association (AdvaMed) for more than 15 years and continues to serve this organization as a member of its Chairman's Advisory Council . He has received numerous awards for his contributions to the healthcare industry.
Mr. Neubauer holds a Master of Law degree (LL.M) from Georgetown University Law School, Washington, D.C and has successfully passed  both State Bar Examinations in Germany after receiving a law degree from the Albert-Ludwigs-University – Freiburg, Germany.