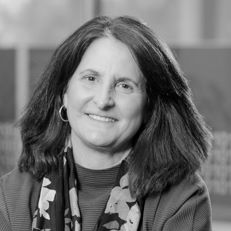 Lauren Baker, Ph.D.
Regulatory Affairs Strategy
About
With over three decades of expertise in multiple therapeutic fields, including cardiovascular, neurovascular, orthopedics, gi/gu, as well as various facets of biologics connected with both cell and gene therapy, Lauren Baker, Ph.D., is a pioneer in clinical research and regulatory affairs.
Lauren Baker Ph.D. is the Founder, President and CEO of Insight Medical Consulting which is a strategic advisory group aimed at partnering with clients through the product development life cycle. Baker previously founded and successfully led Boston Biomedical Associates (BBA) which also focused on the clinical research and regulatory affairs aspects of new medical products. BBA was sold in 2018 and is now operating as Avania LLC, an international CRO.
Prior to founding BBA, Lauren established a group at Boston Scientific's corporate (BSC) that focused on supporting the regulatory, preclinical and engineering aspects of IDE filings.
Additional Background
Baker is a licensed professional engineer, She holds a master's and Ph.D. in Mechanical Engineering with an emphasis in biomedical engineering and a bachelor's degree in Chemical Engineering from Worcester Polytechnic Institute. Further Baker served as a research assistant professor at the University of Massachusetts Medical School in Cardiac and Vascular Surgery as well as a professor in mechanical engineering at Worcester Polytechnic Institute.