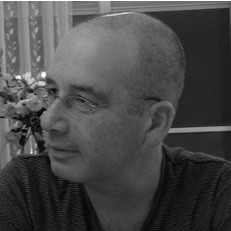 Gideon Bregman
COO
About
Mr. Bregman has more than 30 years of operations management in international environment and global corporations. Mr. Bregman's experience spans various industries from communications through semi-conductors to medical devices.
Mr. Bregman is an expert in technology innovation management, human resource development and cost effectiveness. His result-oriented approach has led iRen's operational management, including but not limited to, supply chain management, R&D, engineering, services and QA management supervision.
Additional Background
Mr. Bregman founded and manages YAEN Manufacturing & Materials Management LTD, supplying its customers with the most qualitative, innovative, and cost effective services in operations management.
Prior to joining iRen, Mr. Bregman held senior operational management positions in ESC Medical Systems (acquired by Lumenis), Syneron / Candela Medical and Mazor Robotics (acquired by Medtronic).
Mr. Bregman holds a B.Sc. in Industrial Engineering from the Technion, Israel Institute of Technology.